Click it : Free Pizza + DD's November Playlist 👍
Ahh November... falling leaves, saying thanks, and widely accepted binge-eating. 👍.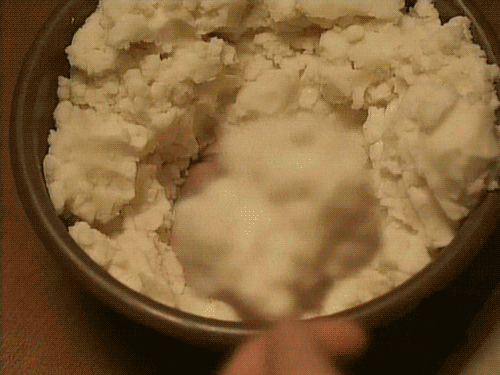 ATTENTION NYC:
THIS SUNDAY
🍕FREE PIZZA + GREAT SHOW
We at DD WHITE are grateful to YOU our fans and subscribers. To show our appreciation we are giving away FREE PIZZA this Sunday, December 3rd at 7pm in the back bar before showtime at Rockwood Music Hall. Get there early, hang with the band, and enjoy some free grub.
Get your tix now --> here
DD's NOVEMBER PLAYLIST
The team has submitted their November playlist entries... Enjoy responsibly 😉
ZACH SAYS-
Knock Yourself Out - Tower of Power
"This band is TOO. DAMN. FUNKY. I love the fact that drummer David Garibaldi throws down the nastiest, linear, wheres-the-downbeat-but-its-actually-in-4/4 drum part for the chorus of this tune, and then plows through some straight up disco in the next on the album. One of the greatest rhythm sections ever."
Brothers (Full Album) - Black Keys
"I've been going back and really giving the Black Keys the listen I didn't give when they were originally blowing up. As someone with an ear towards saturated tape and barely cover blown mics, I love their production and sounds. You certainly can't call them the highest band in the world, but they've got so many great hooks and melodies that all is forgiven."
Prologue - Bless Mob
"This one is a little bit of a trip down memory lane. I played on and recorded/produced this EP, which turns 1 this December, with a previous project. Had a blast working on it and getting a chance to stretch out a bit. Dig!"
CHRIS SAYS:
Two of Us - The Beatles - 1970
"What can a person say about any Beatles track that hasn't been written a hundred times? Well, since I don't read, here's why this track has been digitally bouncing around my phone: 1. The groove. This is a deceptive "four on the floor" track that's not in four. Count it out next time you listen! You'll find the verse's with an extra two beats and the choruses in 6/4. Song is king, and at this point John and Paul didn't need to restrict themselves. 2. Paul McCartney's bass playing. I mean, just listen. It's always like a velvety counter-melody."
What it Takes - N'Dambi - 2009
"I gotta be honest, I listened to this record because it was produced by Leon Sylvers. He doesn't produce much these days, but go look at his back catalogue. The Sylvers was a family band in the 70s that made the Jackson 5 look very "bubble gum". I dig this track because you can hear the decades of soul that went into it. N'Dambi has a great soulful delivery."
Bach Trios (full album)- Chris Thile, Yo-yo Ma & Edgar Meyer - 2017
"Do you want to hear effortless mastery from composition to performance? Listen to this record. Ever since I was turned on to Bela Fleck & The Flecktones as a young person, I have paid close attention to the "newgrass" circle of musicians. Bach is easily my favorite composer in the European art tradition, so this is a marriage of supreme musicianship on all fronts."
DD SAYS:
Thank U- Alanis Morissette- 1998
"It's the month of thanks and I have to thank Alanis Morissette for all of her inspiring, brave music. She delivers raw honesty line after line in this haunting track. Talk about lyrical bravery, this bad bitch sells a hit record with 'antibiotics' in the first line of the song. The 2nd line is "How 'bout stopping eating when I'm full up". I'll try to keep this in mind when I sit down this Thanksgiving this year. :D
Thank You For Being a Friend- Andrew Gold- 1978
"Grew up watching Golden Girls with my Grandma, Mom, and sisters, so those opening chords were permanently tattooed in my brain… little did I know it was actually a really groovy song that i'm hoping Andrew Gold made enough money to retire on. Make sure to listen long enough to get to the bridge section around 2:43- spacey, groovy Gold. And wouldn't I be thankful to have a friend like Andrew who states, "If it's a car you lack/ i'd surely buy you a cadillac." ...I'm waiting friends."
All Around the World- Little Willie John- 1955
" I love the rawness in his voice and the middle brass section always gets my hips moving. There's something addicting about the rarer 45's from this era in Detroit. There's magic in 'em. I guess i'm excited to get SOUL DEEP on December 29th in Detroit as we just signed on Detroit's own Soul Deep to spin 45's at the Detroit Rockhop. Check out his stuff here. "
COLLIN SAYS:
Nao, Bad Blood - 2016
"Her vocal range is amazing. The song has blend of neo soul and electronic with a gritty pentatonic riff taking the hook to homebase. Nao describes she music has "wonky funk". This tune makes your body bounce."
AC/DC, Ride On - 1976
"One of the few ballads AC/DC ever put out. It's a reflection of Bon Scott's struggle with heartache and alcohol. It's a perfect blues-rock song. Of course it features an incredible display of Angus Young's expressive guitar playing!"
ATTN: DETROIT: Get your tickets to the DETROIT ROCKHOP
Friday, December 29th
Doors at 7:30pm
Ant Hall- Hamtramck, MI